Talking Camera
Blind sight
This photo camera is special : it has no visual feedback. When you press the button, the image is processed through an artificial intelligence to describe the picture. The interesting point behind this point is that we can see what we shoot and ear how the algorithm mistakes the reality. As part of the Exhibition about guns and lethal designs « Ligne de Mire » at Mudac (Lausanne), this project shows the limits of a technology but also questions « automatic » or « intelligent » designs by showing us how machine can see us or can misinterpret reality.

ECAL/Amélie Demay, Pierry Jaquillard et Hanieh Rachid
Image ECAL/Calypso Mahieu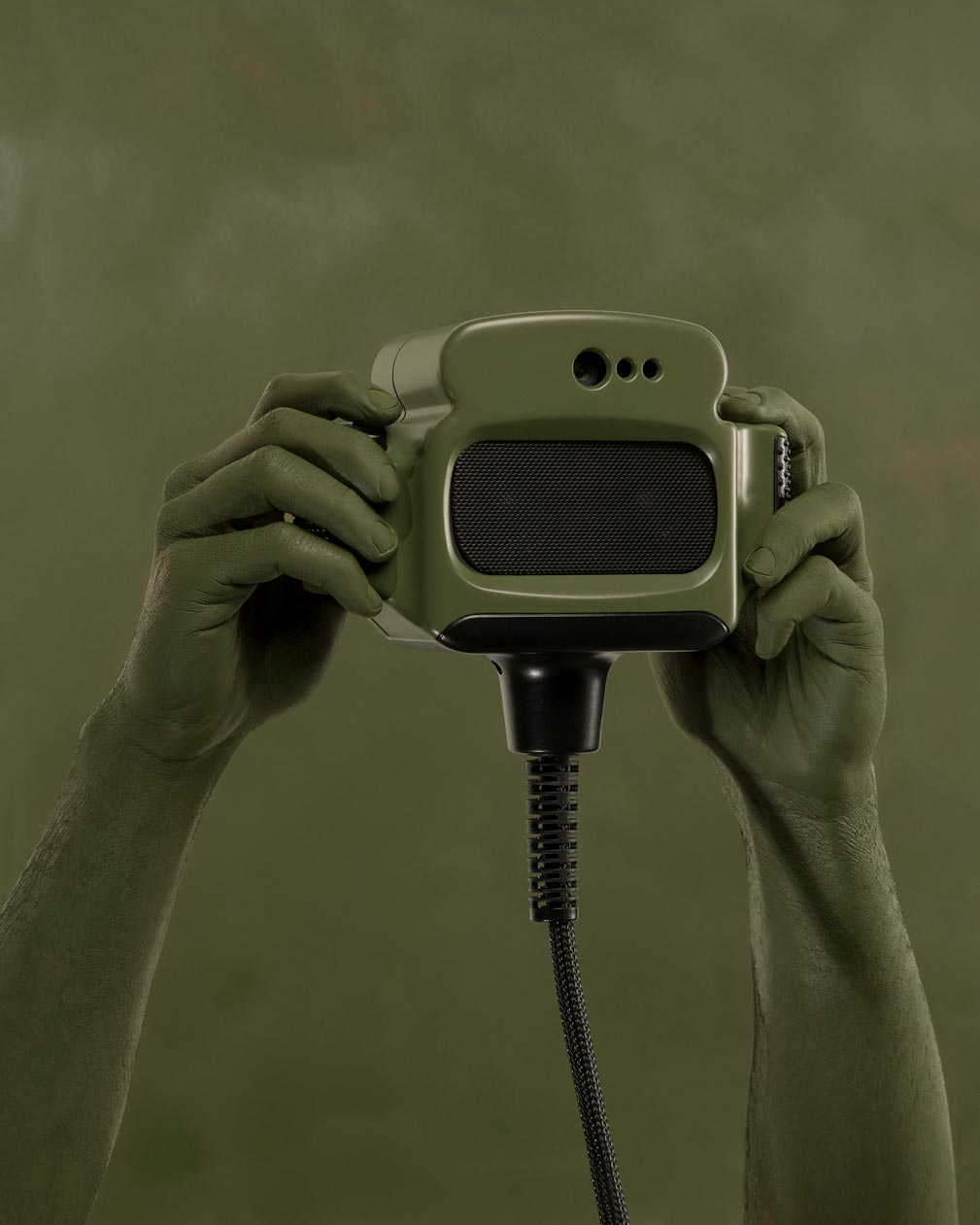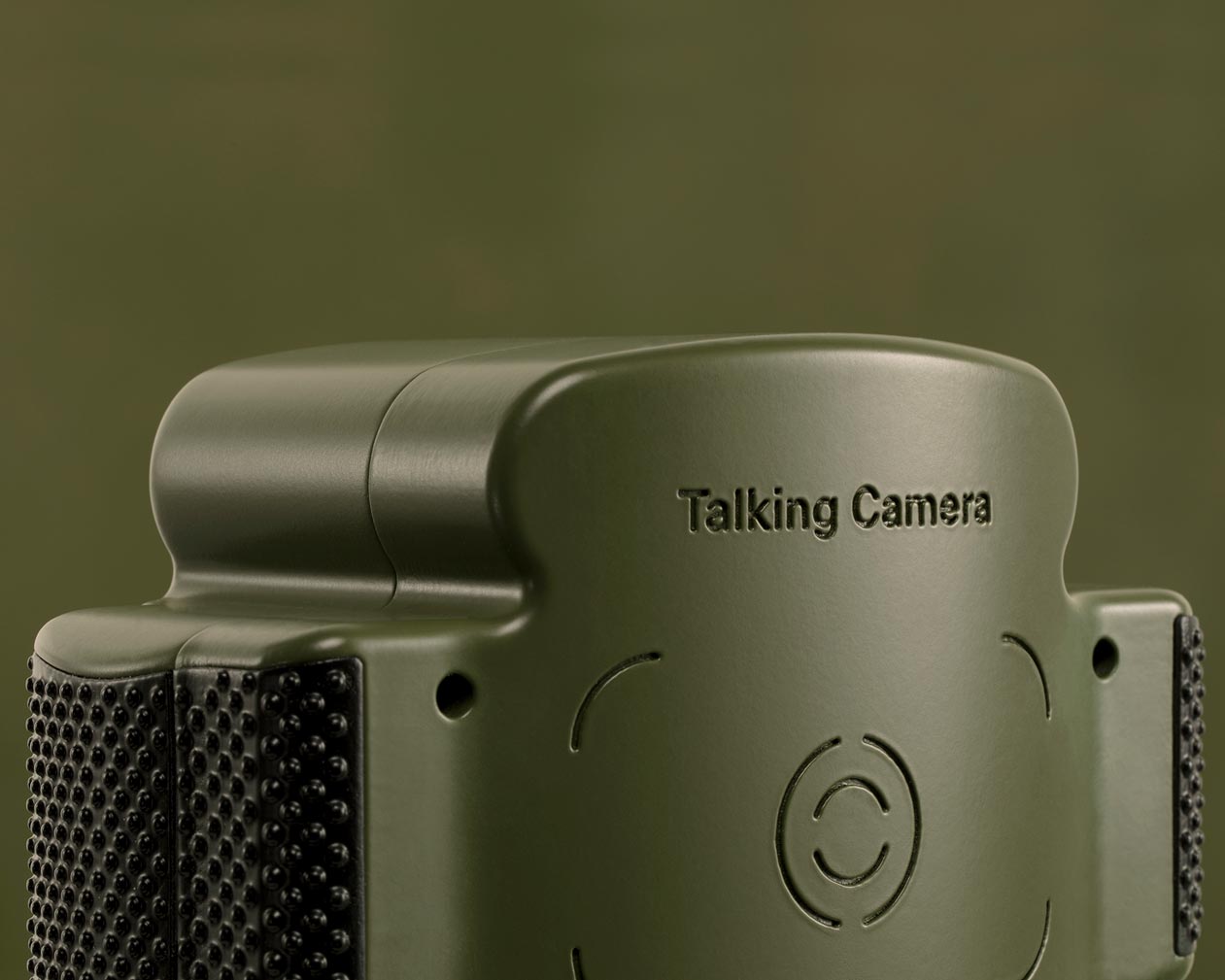 Organic Capture
Analog App
This prototype explore new ways to capture images on a smart phone. There is no more button to press but a case to touch, to squeeze. The distorsions of the case are processed by sensors and the n sent to the app to capture and render a picture that you can save. In this way, taking photo is no more capturing reality but rendering a unique reality.

ECAL/Pierry Jaquillard
Mail/Music Box
Decoding or forgetting
This little box, once open, read your most recent twitter inbox. You have to decode this music with an app if you want to know what is the message because once it is played, there is no coming back : the message is erased.

ECAL/Pierry Jaquillard
Stay A little Closer
Music Clip for LZR
This music video confront the viewer with cam girls found on the internet. From the raw footage distributed online, the editing but also the effects coded on the images makes a new esthetics emerge. The interaction human-machine-human is like melting to a transcendance.

ECAL/Pierry Jaquillard and Eugène Kaïmanovitch
Faux Bourdon
Sound rotating
Faux Bourdon is an interactive installation around the theme of "Invisible Narratives" developed for KIKK Festival 2017 in Namur, Belgium. Visitors passing by are surprised by the directional sound of a drone. The sculpture moves to follow them.


ECAL/Pierre Allain-Longval, Mathilde Colson, Pierry Jaquillard, Adrien Kaeser, Luca Kasper, Dongwoo Kim, Kelian Maissen, Callum Ross
LMX
Same Uniqueness
"IKEA invites LMX, a collective of ECAL Bachelor Fine Arts and Bachelor Media & Interaction Design students, to produce acrylic paintings with a programmable machine. Using the extensive possibilities of randomness, colour mix, superposition and serial production provided by this new machine, the students create numerous artworks. In changing the machine original settings (x, y and z shifting positions, cyan, magenta, yellow, black and white percentages, nozzle size, paint flow, random parameters…) and in using technology to address essential issues in painting, LMX tested the creative and repetitive gesture potential allowed by the mathematical precision of the code and the infallible mechanism of the machine."


Browse Air
Analog digital reading
This project was part of "When Objects dream" for the Milan Design Week in 2016. This magical fan can browse a book. A kind of new digital book which require wind to turn its pages.

ECAL/Justine Rieder and Pierry Jaquillard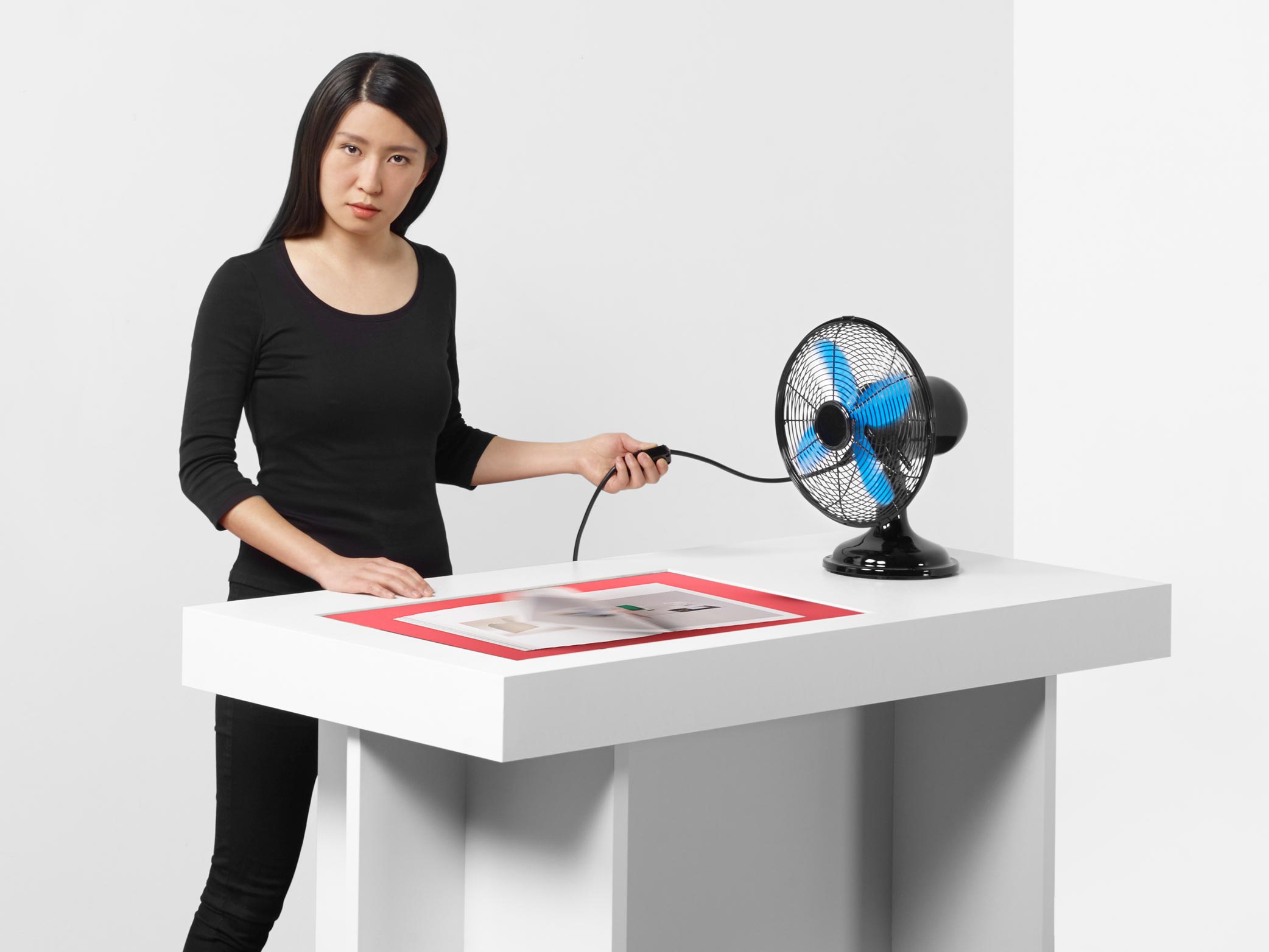 Exhibited at the Milan Design Week 2016, at the ELAC in Renens and for the Dubai Design Week 2016.
Press
Face It
To post or not to post.
A Chrome Extension look if you go to Facebook. If so, it will take a picture of you and automaticaly post it on your wall. It force you to publish an uncontrolled image of yourself if you want to see the content of others.

ECAL/Pierry Jaquillard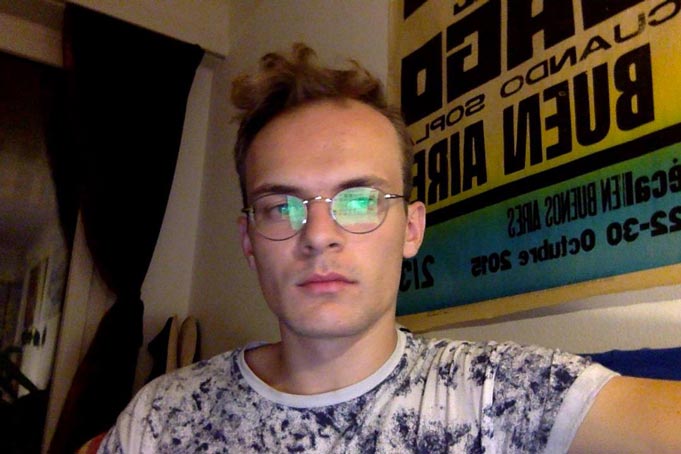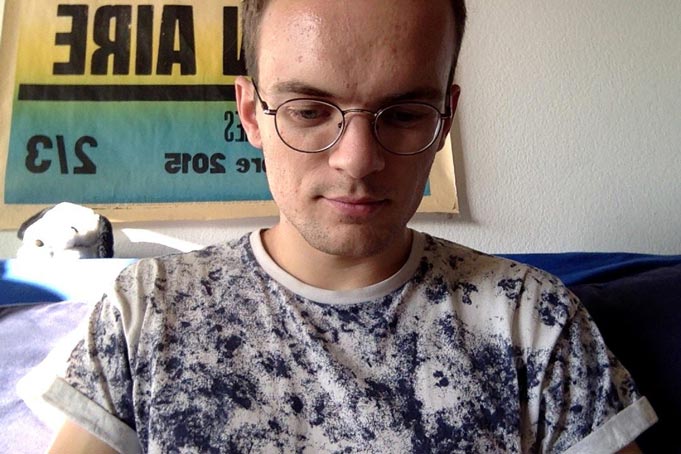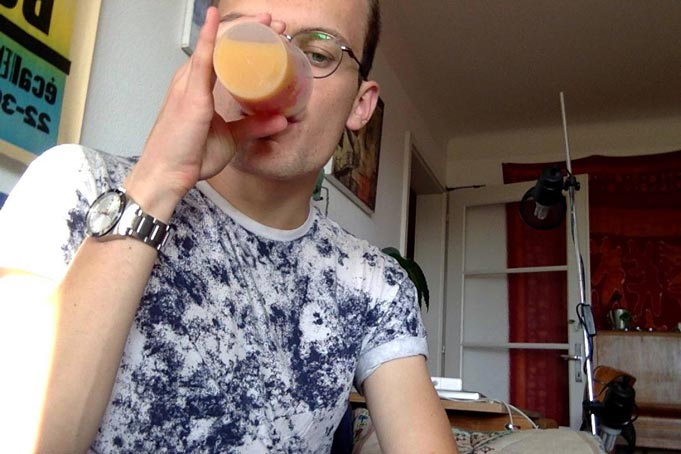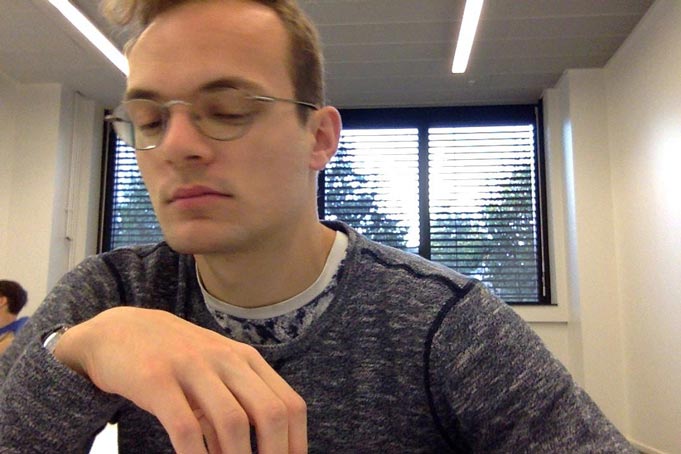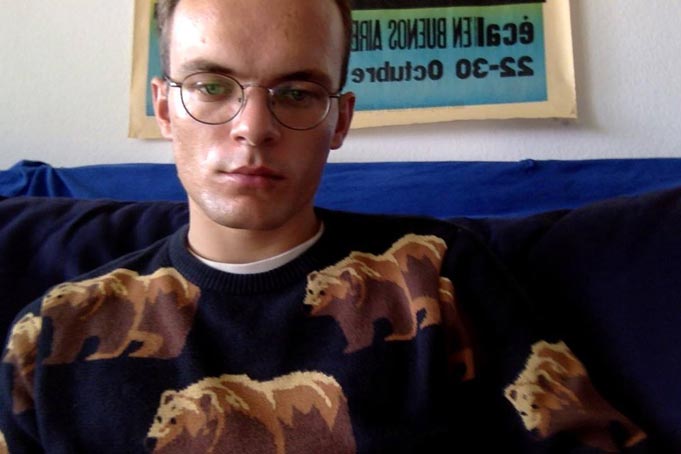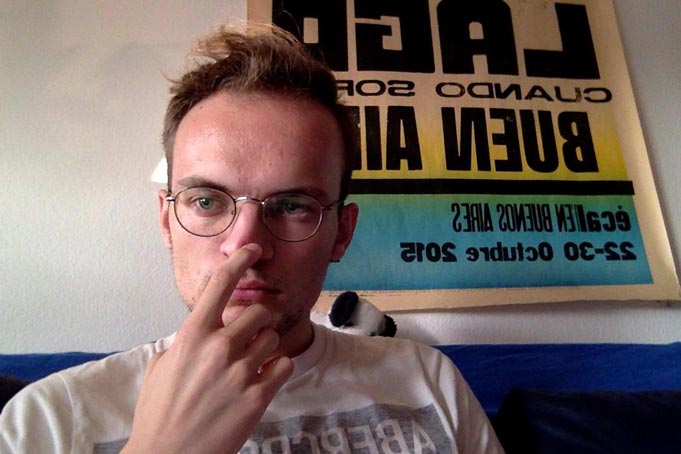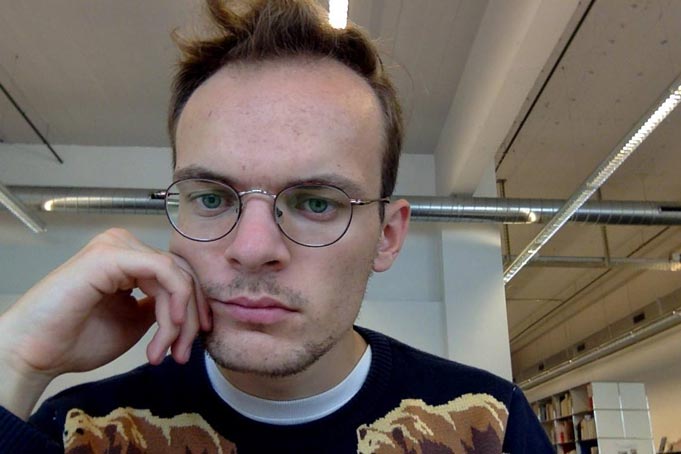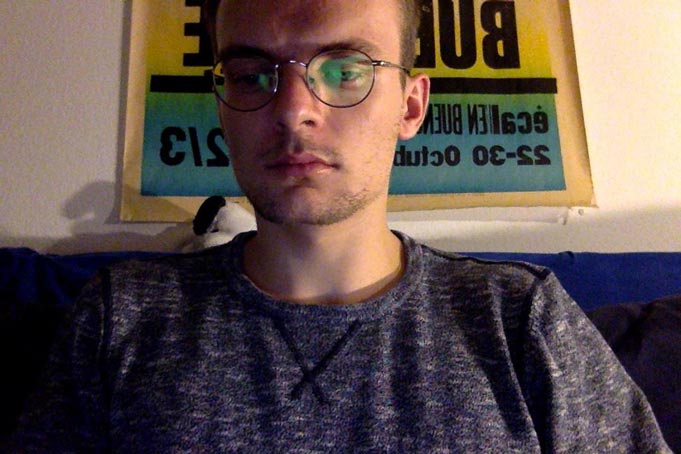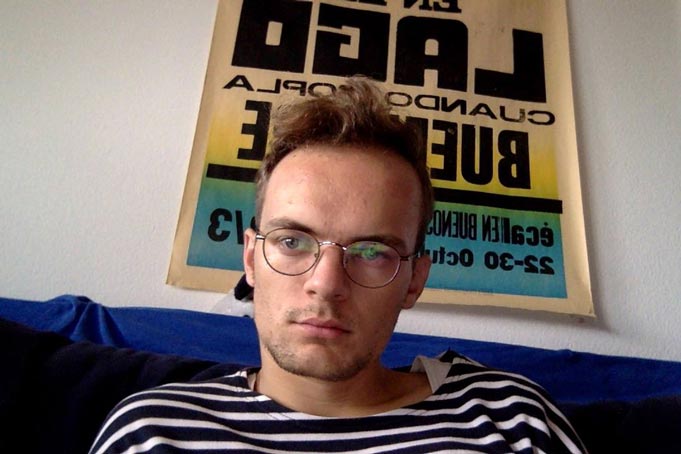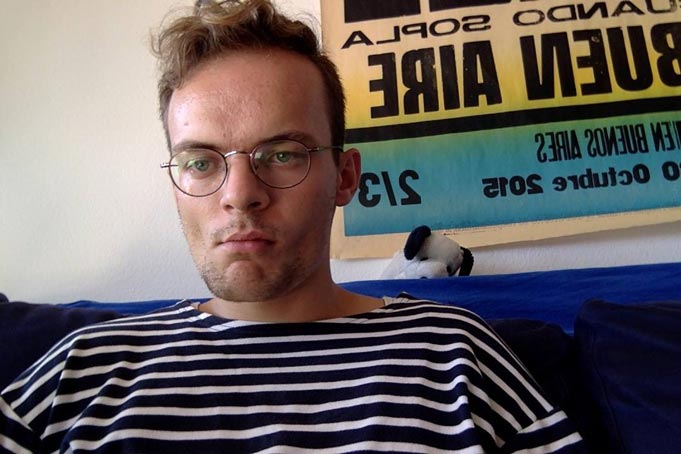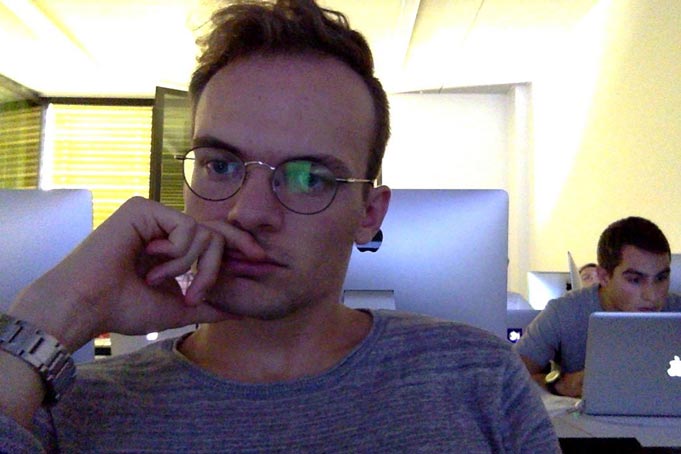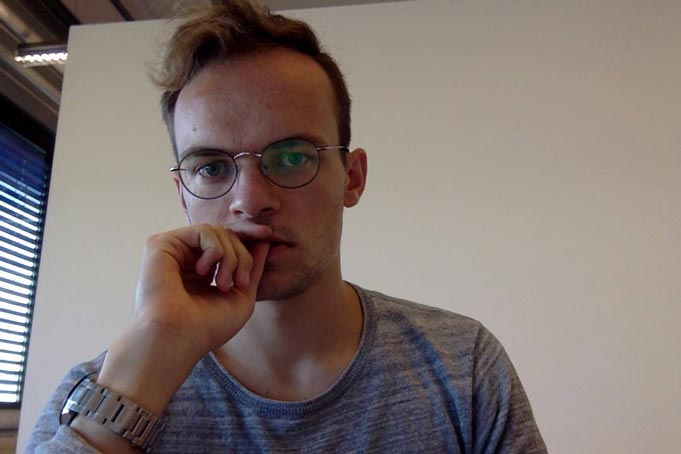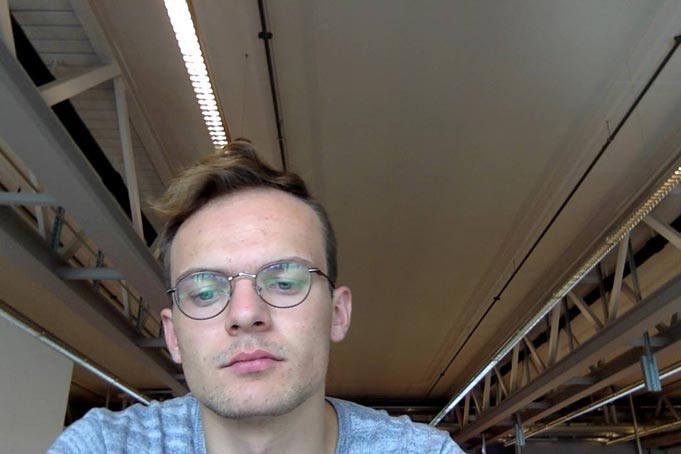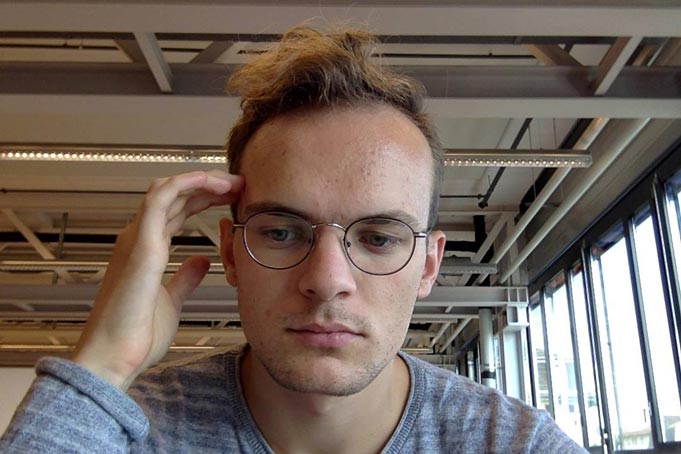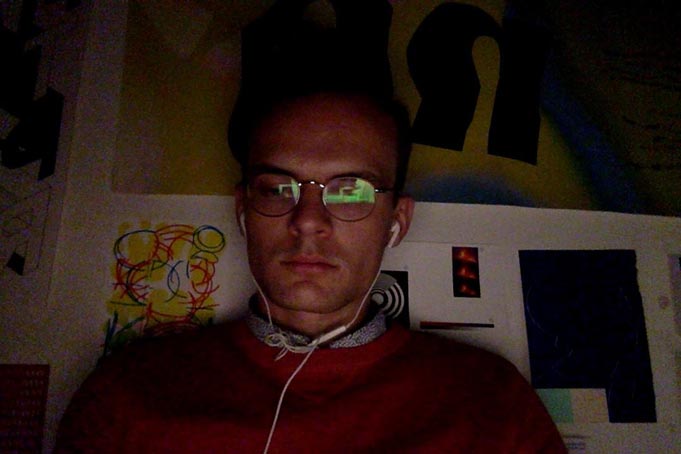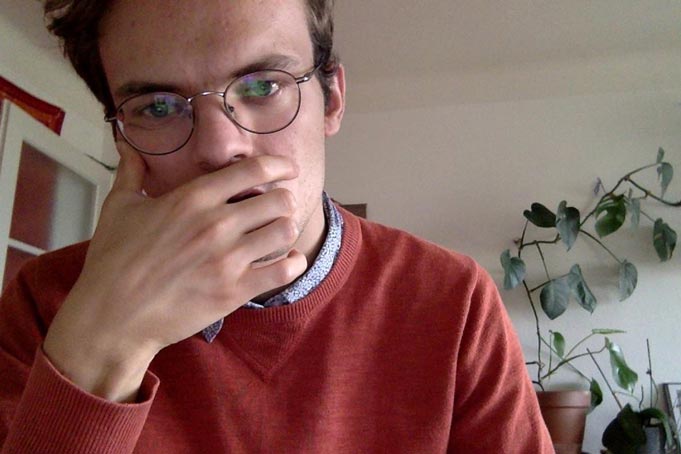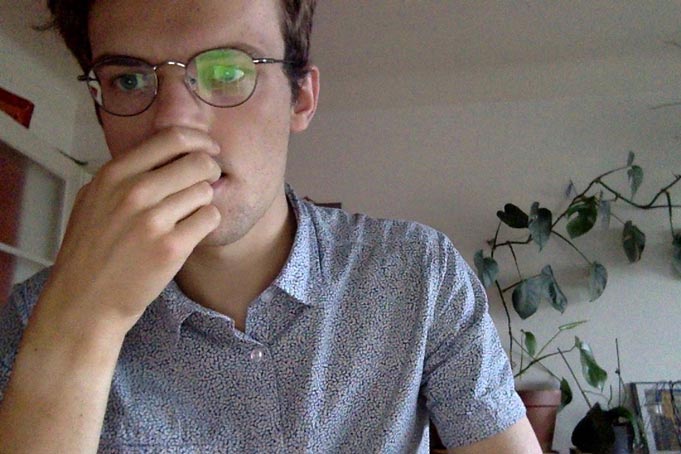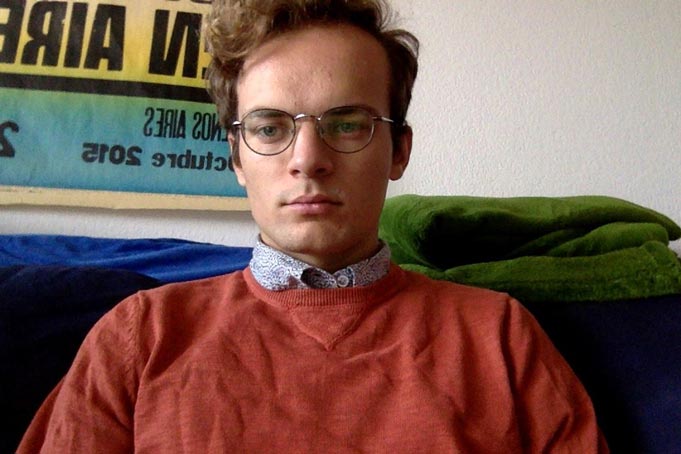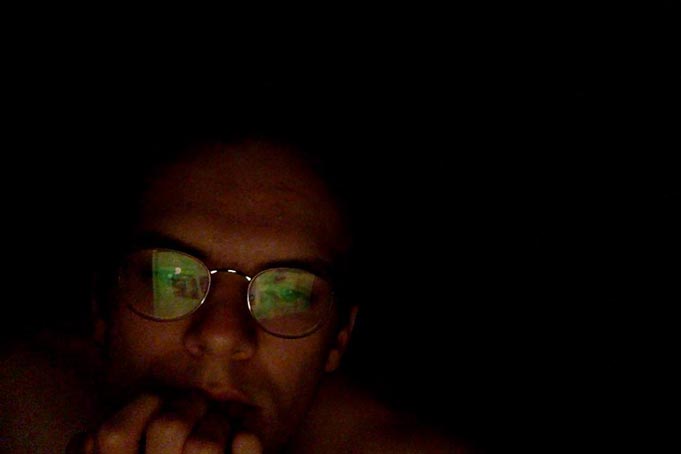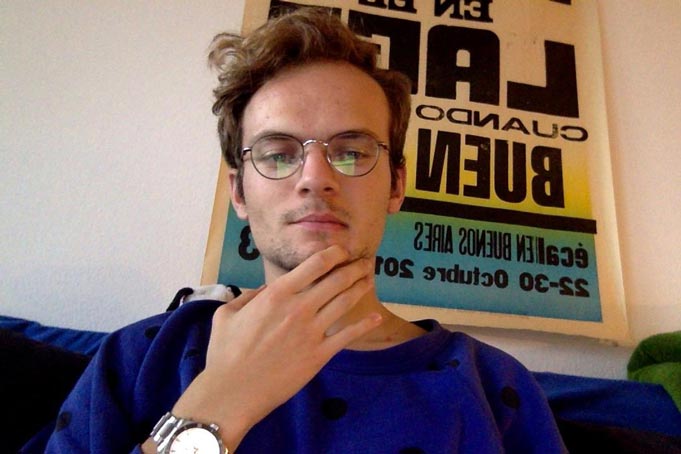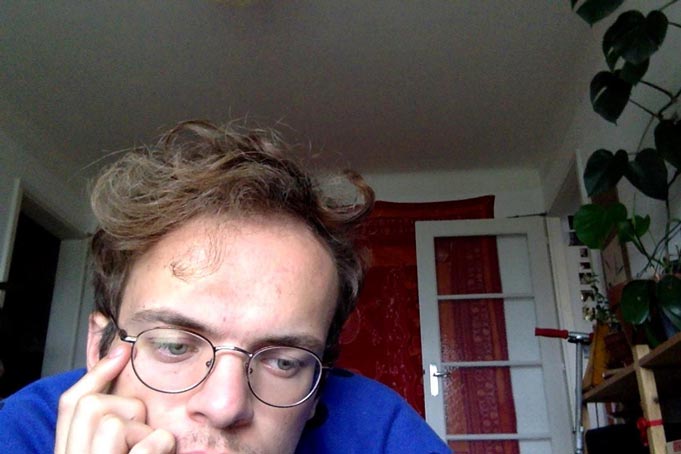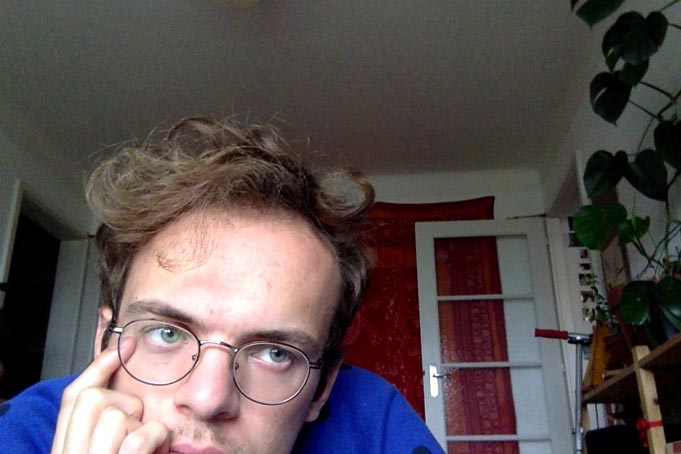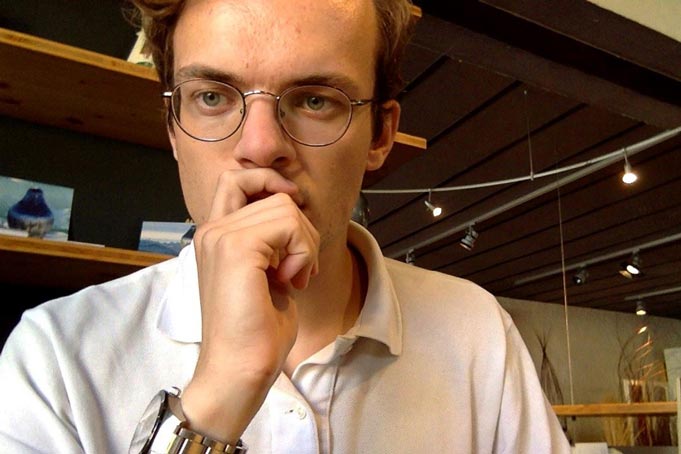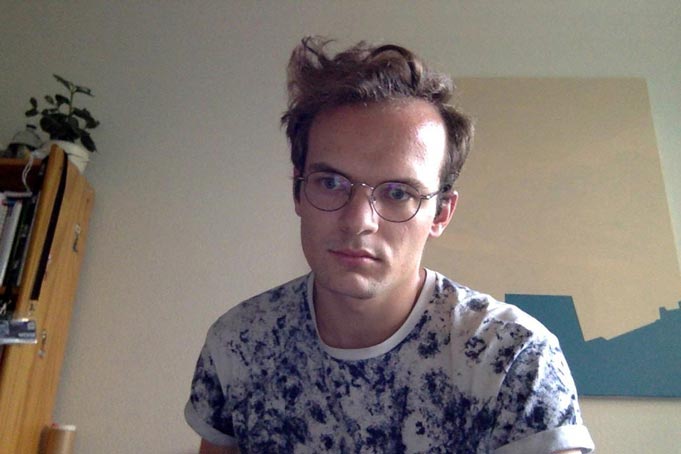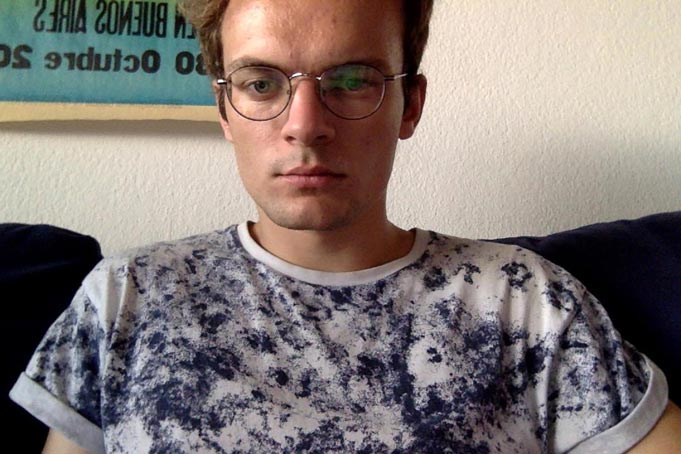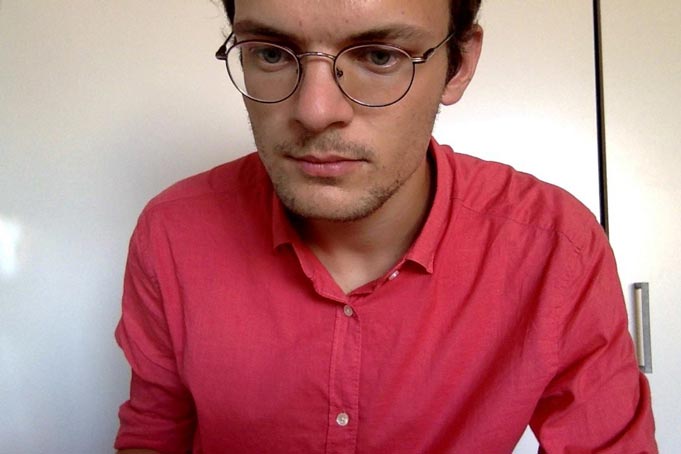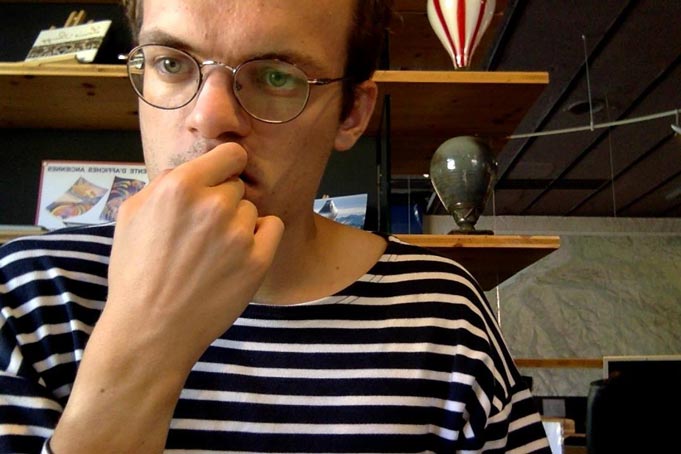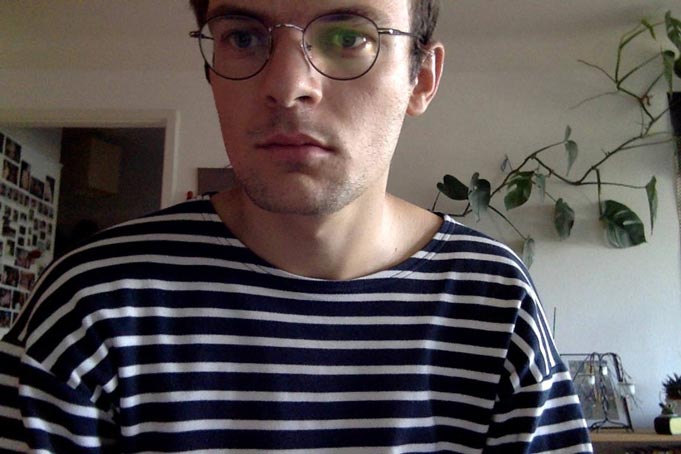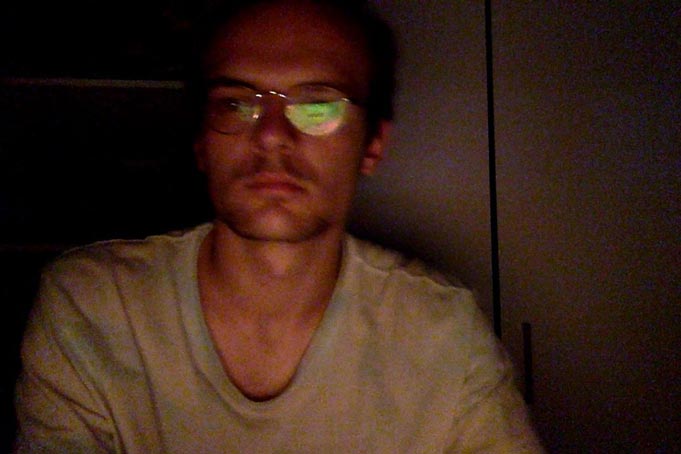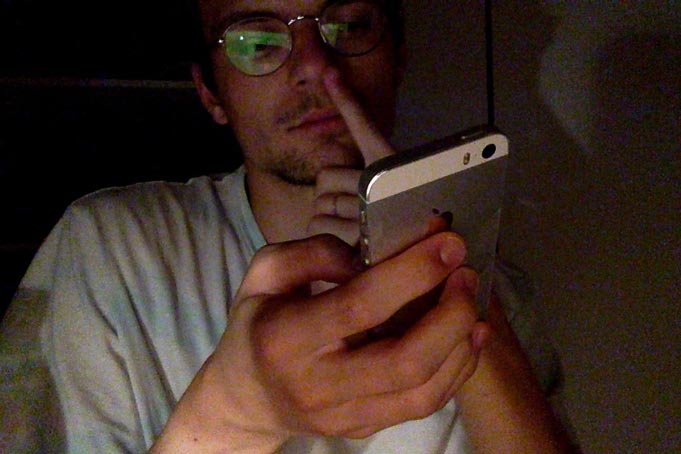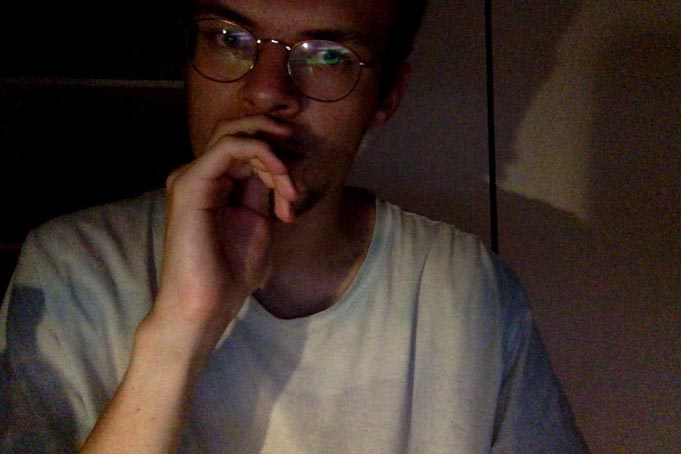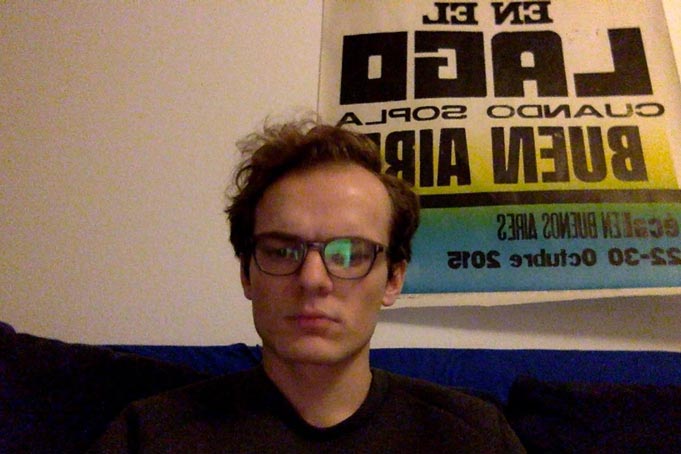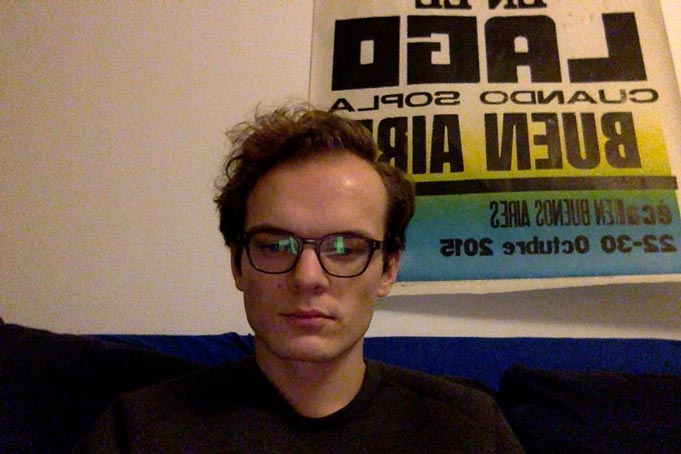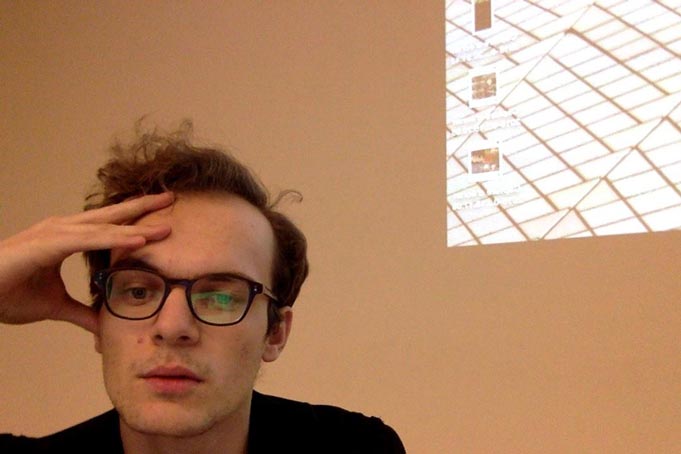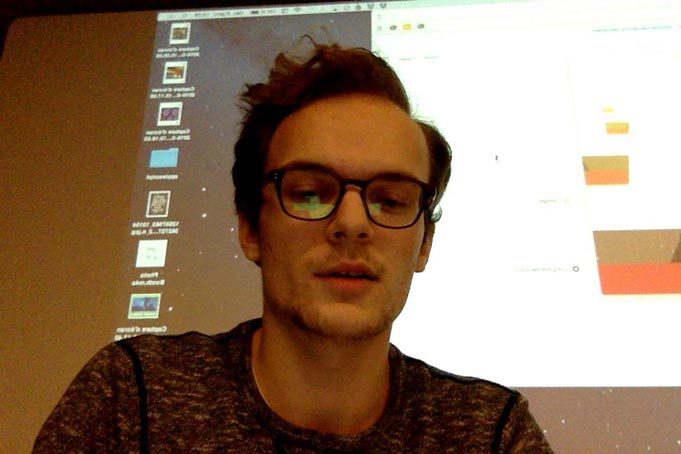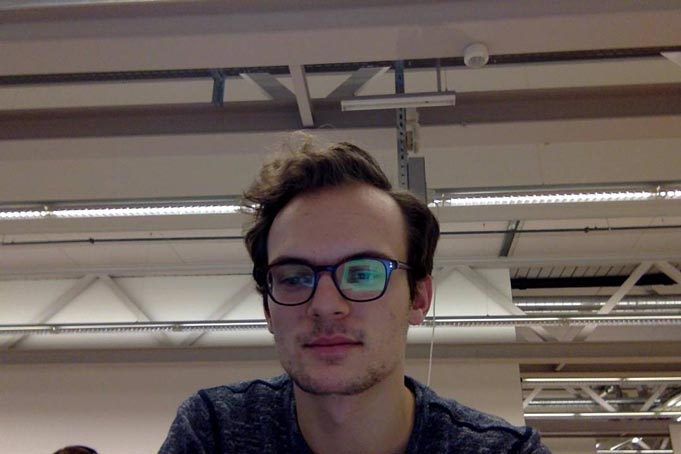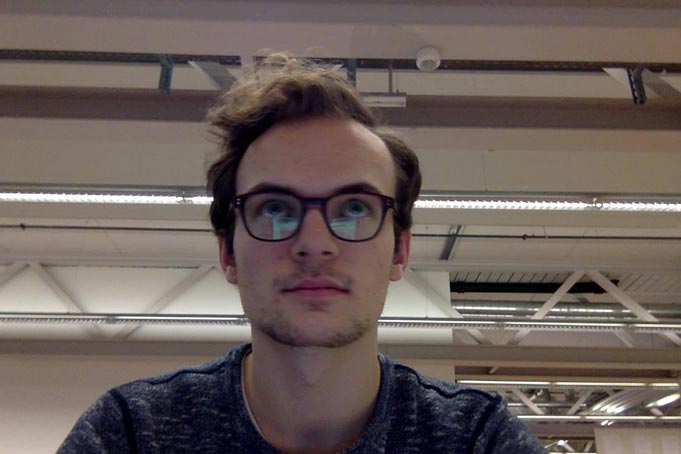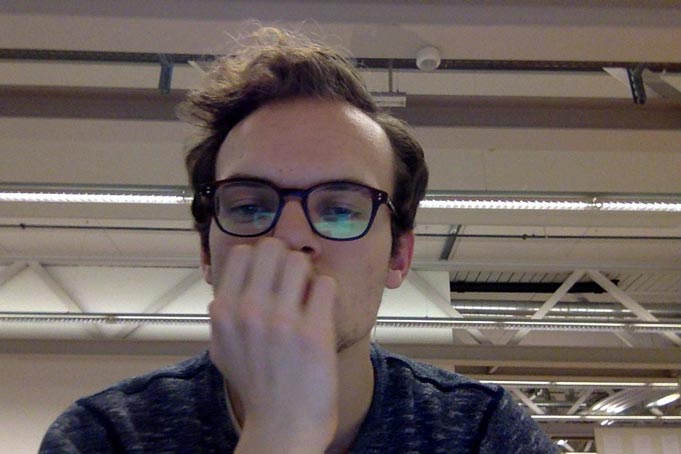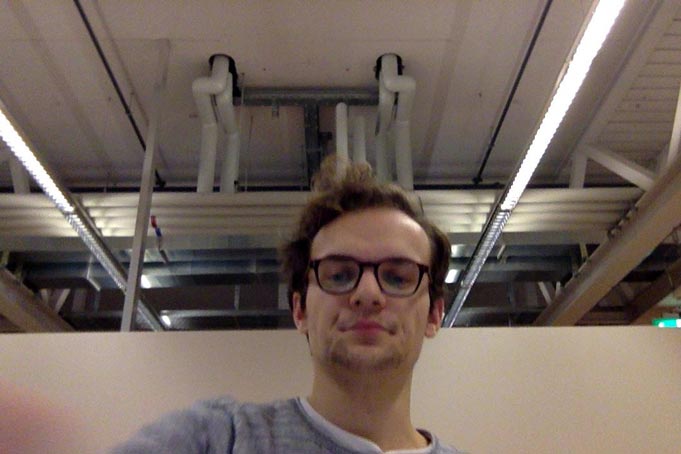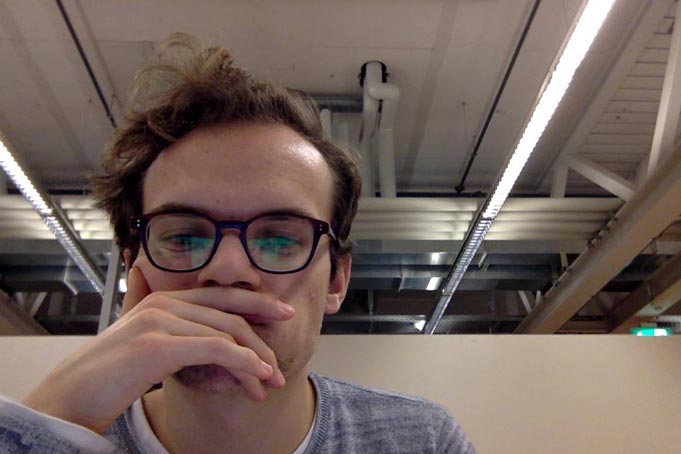 La nuit des images 2016
Vidéo for the Musée de l'Elysée in Lausanne
For its 31 anniversary, the museum wanted a video of the masterpieces of the museum's collection.

ECAL/Pierry Jaquillard
Acid Pendulum
Abstract watchmaking
How to represent the flow of time on a screen without falling into a typical screensaver. I took some liberties on the shape and the movement in order to make it more interesting, hypnotic and contemplative. It's a pendulum balancing indefinitely. Its color is made by the clock of your computer.

ECAL/Pierry Jaquillard
See it !